Plenty of People are seeking the way to download videos from YouTube to MP3. Here are common questions asked by them:
How do I make a song from YouTube as MP3?
Is converting YouTube music video into MP3 and using it for making video illegal?
How to take audio off YouTube in MP3 format?
What can I use to convert YouTube videos to MP3 format?
How do I record sounds from YouTube on my computer to MP3 files?
How do you get youtube on an MP3 player?
How can you download songs from YouTube to your MP3 player?
What is the best way to download MP3 from YouTube?
How can I download YouTube video as MP3?
Ok, no matter what you are asking about, there is only one thing we want to, convert YouTube videos to MP3 so we can take it wherever we want.
YouTube videos are flv format, you need to download and convert YouTube to MP3 format or you just rip off audio from YouTube.
Recommend tool to help you download and convert YouTube videos to MP3 – YouTube to MP3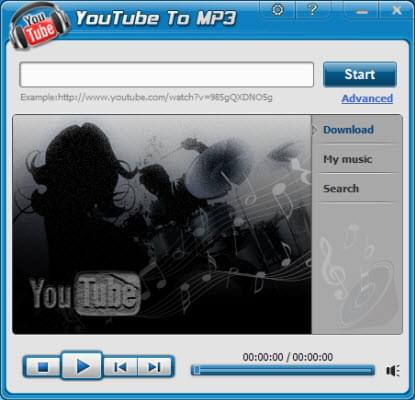 Download YouTube to MP3 Converter Now
The third tool to help you download YouTube videos to MP3.
In order to make it easy, I take this for 2 steps.
You only need a YouTube downloader and Converter.
The first step is downloading, and the second one is converting.
Download YouTube Video Downloader for Windows OS
Part1: Download videos from YouTube.
This step is easy, because there are so many ways to achieve this. You may also know some online websites can do this, but I should say they are too slow and sometimes doesn't work because thousands of people are already there. So why not own a tool to download videos from YouTube.
Here is a tool you can download; it's free for downloading any videos.
Open the Program:
For example, you find a great music:
The address of the music is:
http://www.youtube.com/watch?v=3m2-HuJKO3k
Copy the URL of the music on YouTube. Click Add to Download button to start a new download.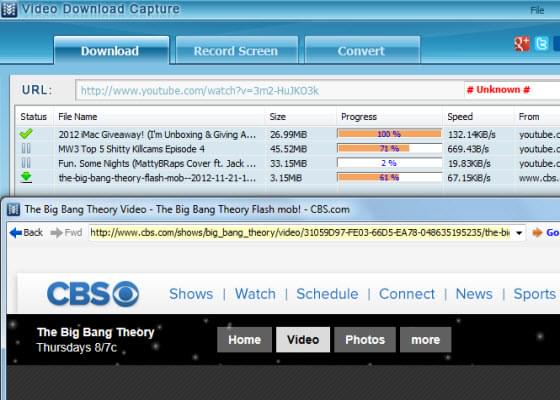 Now it begins to download videos, you can keep on adding more.
But in order to keep it stable and fast, 2~3 videos will be good.
Part2: Convert YouTube videos to MP3
OK, the video has been downloaded; you can play with a built-in FLV player, just double click the video.
You must know that FLV video can only be played with FLV player. And it can't be imported to MP3 player or other mobile devices.
Right click on the video and choose Convert; you can also add video files from your PC in the Convert tab.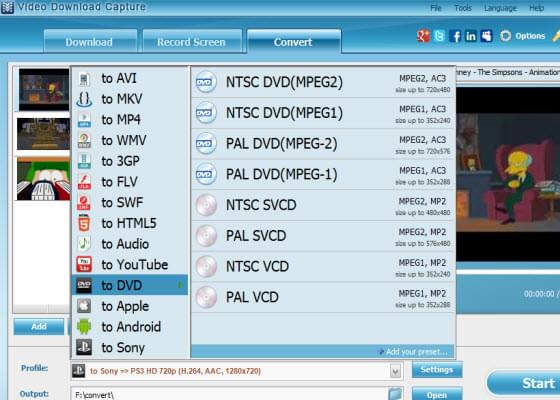 Now you are on the convert tab. There are two ways to get music from the video.
One way is click Settings to set video, so you rip audio off YouTube videos.
The other way is choosing the output as MP3 format. If you are a professional video maker, you can do more with advanced settings.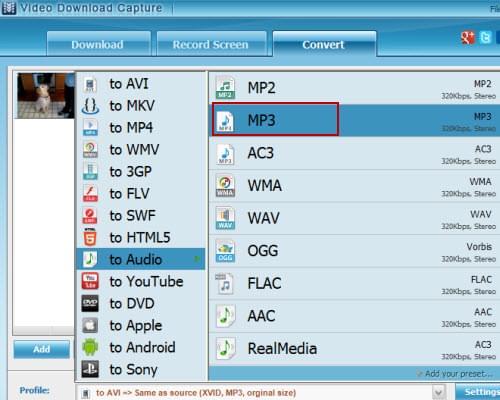 Tips:
Someone may want the part of the video, how should we do? Yes, we can use the trim function to trim YouTube video files to capture your favorite clips.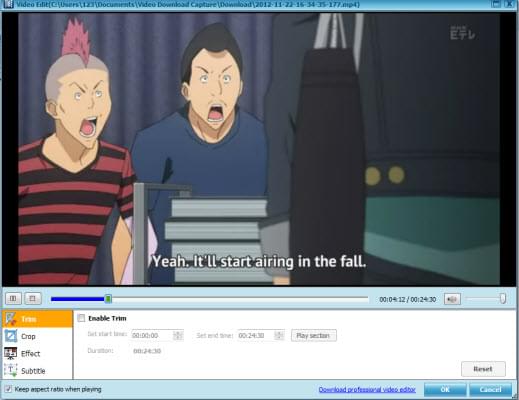 Ok, now everything is ready. Click Start to let the program do the left thing for you. You finally get what you want.
Enjoy it yourself~
Get a YouTube to MP3 tool!
Related article:
Download Music from YouTube
Download YouTube Videos to PSP
YouTube into PowerPoint
How to download videos for your iPod